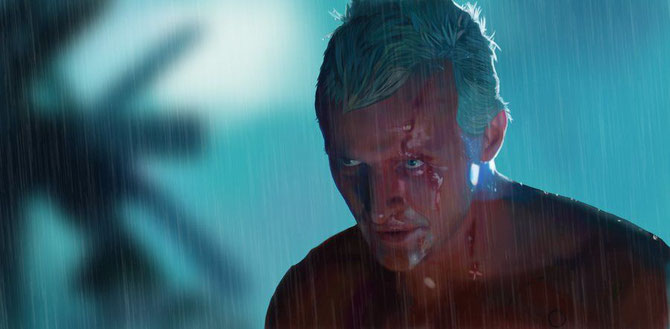 American Film Noir
2020 Fall
Course Leader: Dr David Levente Palatinus
Email: davidlpalatinus@gmail.com
TIME AND PLACE: Wednesday 09.40-11.10; F108
In case the course goes online, discussion sessions will be taught online and in real time using video-conferencing (MS Teams).
Course concept:
The purpose of the course is to acquaint students with the most significant traits of American film noir by offering a brief historical overview of this much-discussed, controversial, but ever-present and highly popular mode. The course will draw on ideas put forward by psychoanalytic, rhetorical and cognitive-semiotic approaches to the interpretation and critical appreciation of the cinematic image produced in Hollywood. Noir impacted multiple genres and media, and also established itself both as a marketing category as well as a common critical currency, a sort of "travelling concept" that is deployed from time to time to describe and envelop a range of things, from responses to (an actual or imagined) social reality to particular modes of representation.
Film noir has grown beyond its initial connotations and has globalized itself as a category encompassing a wide variety of cultural production. From a strictly aesthetic point of view, the assets of noir are primarily defined on the basis of a visual compositional logic. The traits of noir cinematography are easily recognizable: elements of mise-en-scene, camerawork, lighting, the technological dimensions of production, the uncanny and suspenseful atmosphere, the emphasis on the subjectivity, the problematization of the interrelation of the gaze of the camera and the gaze of the spectator, the engagement with the psychological aspect of the image, have rapidly become integral components of the noir mode. In textual terms, in place of the modern urban dystopia of the 'designed-for-consumption- spectacularity' of high crimes, and the graphic portrayal of violence, these films build on the counter-position of hope and paranoia.
In the course, we seek to investigate the ways in which this cinematographic mode entails a realism that emerges as "hyperrealism" in the sense that it finds a way to visually amplify (distort and reassert) specific social and cultural anxieties.
Intended Learning Outcomes:
Students will acquire knowledge and understanding of
- the socio-cultural background of the history of film noir
- the heterogeneity and globalized nature of popular film production
- the transformation and continuity of genres, trends and concepts related to film noir
- the interdependence of cinema and the political sphere
- the issues of the cinematic representation of class, race and gender
- key concepts and terms of film theory as relevant to the history of noir
Intended Skills Outcomes:
- developing strategies for critically appreciating films
- using theoretical concepts in a productive fashion
- producing independently researched academic essays
- understanding the relationship between cinema and culture
Teaching Methods:
Seminars: The ideas, issues and topics covered in the introductory lectures and the compulsory readings will constitute the theoretical background to the discussion of films.
Screenings: There will be screenings of films on set occasions (do be done individually but preferably during the set time of the course).
The discussion of films will be based on your critical engagement with the films, and your close reading of set texts. To facilitate the critical reading of each film, students will get study questions to accompany the screenings.
Assessment:
Regular Attendance and Participation in discussions: 30%
In-Class Tests on compulsory readings and films: 30%
Final Exam: 40%
LIST OF SUGGESTED FILMS:
[Titles in Bold are for in-class screening
Underlined titles are for home screening
*Asterisked titles are not compulsory but are highly recommended ]
The Big Sleep (Howard Hawks, 1946)
*Double Indemnity (Billy Wilder, 1944)
*The Maltese Falcon (John Huston, 1941)
Vertigo (Hitchcock, 1958)
OR
The Manchurian Candidate (John Frankenheimer, 1962)
Chinatown (Polanski, 1974)
Taxi Driver (Scorsese, 1976)
Blade Runner (Scott, 1982) – Blade Runner 2049 (Villeneuve, 2017)
12 Monkeys (Terry Gilliam, 1995)
L.A. Confidential (1997)
*Basic Instinct (1992)
*Fight Club (1999)
Lost Highway (Lynch, 1997)
Gattaca (Andrew Niccol, 1997)
Reservoir Dogs (Tarantino, 1992) / Jackie Brown / Pulp Fiction (1994)
The Matrix (Wachowskis, 1999)
*Memento (Nolan, 2000)
Training Day (Antoine Fuqua, 2001)
*Minority Report (Spielberg, 2002)
Collateral (Michael Mann, 2004)
Sin City (Rodrigues and Miller, 2005) – crime anthology film
A History of Violence (Cronenberg, 2005)
The Departed (Scorsese, 2006)
The Dark Knight (Nolan, 2008)
John Wick 2 (Chad Stahelski, 2017)
*Blade Runner 2049 (Villeneuve, 2017)
Serenity (Steven Knight, 2019)
SYLLABUS
1. Introduction: an extremely brief history of Hollywood; film noir: genre-style-mode
2. Screening 1: The Big Sleep
Readings:
'Some Visual Motifs of Film Noir'
'Towards a Definition of Film Noir'
3. Discussion 1
[Cinema as a (globalized) institution; critical trends and approaches: (psychoanalysis, cognitive semiotics
of film, visual narratives; audience studies, historical approaches, adaptations, popular vs. art cinema)]
Reading: 'Noir Cinema'
4. Screening 2: Chinatown
5. Discussion 2
[Hard boiled characters, urban setting, systemic violence]
Reading: Bran Nicol et al.: 'Crime Culture and Modernity'
6. Screening 3: Blade Runner
7. Discussion 3
[Generic Hybridity, cyber-punk / sci-fi noir]
Reading: Kerman, Judith. "Post-Millennium Blade Runner." The Blade Runner Experience: the Legacy of a Science Fiction
Classic, edited by Will Brooker, Columbia University Press, 2005, pp. 31-39
8. Screening 4 Memento
9. Discussion 4
[Narrative Complexity and Film Noir]
Reading: 'Memento and the Embodied Fabula: Narrative Comprehension Revisited'
10. Screening 5 Blade Runner 2049
11. Discussion 5
[Remakes, legacy, Posthuman and Anthropocene noir]
Reading: 'Blade Runner and the Archiving of Memory'
12. Summary and conclusions
Reading List [see Jumpshare folder]
Selected chapters from:
The Blackwell Companion to Film Theory (eds. Toby Miller and Robert Stam) 2003.
Susan Hayward: Cinema Studies: The Key Concepts. Routledge, 2000.
Contemporary Hollywood Cinema (eds. Steve Neale and Murray Smith) Routledge, 1998.
Bran Nicole et al (eds). Crime Culture: Figuring Criminality in Fiction and Film. Continuum, 2011.
James Naremore. More than Night. Film Noir In Its Contexts. University of California Press, 2008
Alain Silver and James Ursini: Film Noir Reader. Limelight Editions, 1998.
Useful Websites
Screenplays: www.simplyscripts.com
The Internet Movie Scrip Database: www.imsdb.com
Journals: The following full text e-journals are freely available to all users: